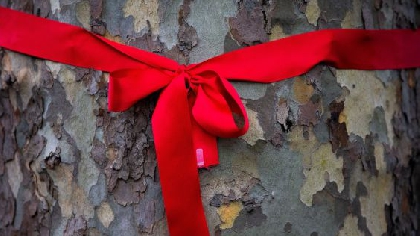 It's estimated up to 4-thousand 700 trees could be at risk as part of the Bus Connects plan for the Greater Dublin Area.
The actual number of trees to be removed under the proposals is unclear.

There are currently around 60-thousand trees across Dublin, and the City Council plants 5-thousand new trees every year.
The overhaul of Dublin's bus network will create more than 200kms of dedicated bus and cycle lanes along sixteen of the city's busiest routes.

The public's already had their say on phases one and two, and now the National Transport Authority is looking for people's opinions on the last six routes.

They'll run between areas including Ballymun to the City Centre, Finglas to Phibsborough
and Bray to the City Centre.

Other routes in the final phase include UCD Ballsbridge to the City Centre, Blackrock to Merrion and Ringsend to the City Centre

390 homeowners along those routes who may lose part of their gardens have been contacted, and invited to one-on-one meetings.

The National Transport Authority believes BusConnects is "fundamental" to addressing Dublin's congestion issues.

It says feedback on the first two phases has already led to changes, and is encouraging those affected by the final phase to have their say by the end of April.