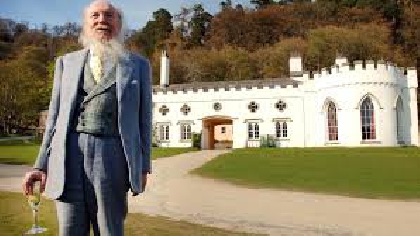 60 lots from the Wicklow home of the late Garech De Bruin, which went to auction in London yesterday evening, sold for more than €500,000.
He lived on the 2,000 hectare Luggala estate in the heart of the Wicklow mountains and died in March 2018.
The estate was sold last year for a price believed to be in excess of 20 million, below the original asking price of 28 million euro.
Luggala was put up for sale in February 2017 by the Guinness family trust, for €28 million.
The 5,000 acre estate is adjacent to Wicklow National park, which led to calls from a number of politicians in the garden county, for the state to purchase the property.
it's understood an Italian count is now the new owner of the estate after his wife set up a company by the same name.
The items from the Luggala Estate, included a jewelled breast star representing the Order of Saint Patrick, which was purchased for more than €32,000, three times its estimated value price.
According to the Irish Times, two watches, from the 17th and 18th century each sold for over €66,000 the most expensive lots from the Wicklow estate.