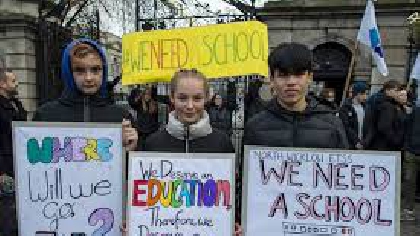 The Department Of Education says an agreement has been reached with the owner of the building on the Putland Road in Bray to extend the lease until June of next year if needed.
Pressure has been eased slightly on the North Wicklow Educate Together Secondary School which was facing having to leave its current premises by the 1st of May
The agreement should address concerns for students facing upcoming exams.
Management have been critical of the delays in deciding about co locating the school with Bray Institute Of Further Education on the Novara Road campus.