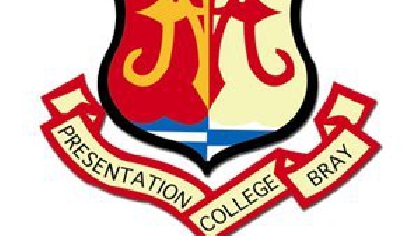 A number of Irish schools have sought advice after students returned from school ski trips to Northern Italy.
A statement from Presentation College Bray reads: "As many of you are already aware, some of our second years returned from a skiing trip in Italy last Friday.
"Naturally people are concerned as to what consequences this may have with regard to the coronavirus COVID-19. We have been in contact with the HSE and the advice to-date is if you are feeling unwell to contact your doctor for medical advice.
"We have spoken several times today with the HSE regarding the coronavirus. They are currently in a meeting and we are waiting for them to respond to our particular situation. As a precautionary measure, management have decided to postpone today's second year parent/teacher meeting until a later date.
"We will inform you when a new date has been arranged. School will now finish today at the normal time of 3.50p.m. Apologies for any inconvenience this may cause. As soon as the HSE have advised us how we should proceed and what measures should be taken if any we will let you know."
Two schools in Waterford and one in Dublin all had students abroad on school ski-trips over the midterm.

One Waterford school had 40 students in the Folgaria region of Italy, while the other had 41 in Andalo in northern Italy.

It's understood one of the schools contacted local GP to seek advice and all students are deemed to be low risk.

Mount Anville secondary school in Goatstown, Dublin wrote to parents to advise any students with a compromised immune system to be kept at home.

Three schools in Northern Ireland who also had students abroad on ski trips in nortern Italy have sent some students home to self-isolate.

Meanwhile in Tenerife, the H10 Costa Adeje Palace hotel has been placed on lock down after an Italian doctor who had visited the hotel tested positive for the infection.

The number of people to die as a result of the coronavirus in Italy has risen to ten.

The Department of Foreign affairs has opened a dedicated phone line for Anyone who has specific concerns regarding Irish citizens currently in any affected areas the no is 01 613 1733.
The National Public Health Emergency Team has today recommended:
Algorithms be updated to reflect an expanded list of affected regions to include Japan, Singapore, Hong Kong, South Korea, Iran, four regions in northern Italy (Lombardy, Veneto Emilia-Romagna and Piedmont) alongside mainland China.
The upcoming Ireland vs Italy rugby match on Saturday, 7 March not to go ahead on public health grounds
The establishment of an expert sub-group to develop criteria for the risk assessment of other mass gatherings
Ireland's containment strategy to transition to the isolation of suspected COVID-19 (Coronavirus) in community settings once tested
An increase in the level of public awareness campaigns at ports, airports, schools and public offices, to commence immediately