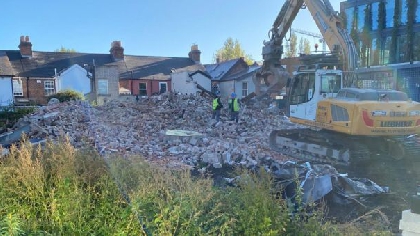 There are plans to overturn planning permission for a development at a site linked to a 1916 leader in Dublin.
Construction of a 12-storey apartment block at the O'Rahilly House on Herbert Road was ordered to stop last month.

Now the Pembroke Roads Association has lodged a judicial review of the development to the High Court, according to the Irish Independent.

In September, bulldozers demolished the house to make way for more than 100 apartments.