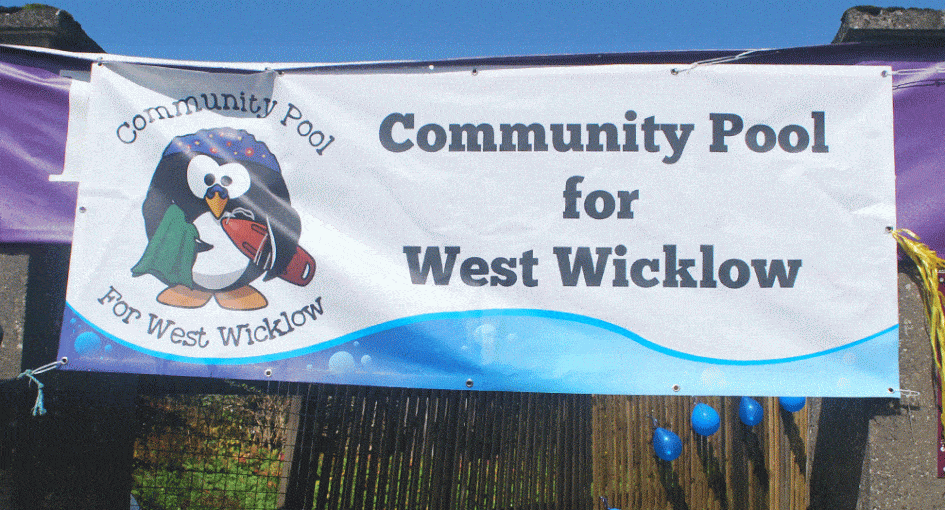 The pool is due to open in September and operate for four months on the site of St Kevin's Community Hall in the centre of the town.
The 12x4 metre pool, which will be heated to 31 degrees Celsius and will have both a ramp and a hoist for disabled access, is being provided by Swim Ireland.
The pool will be housed in a heated marquee and have three changing rooms.
The use of the pop-up pool will play a vital role in supporting the case for a permanent pool in the west of the county.