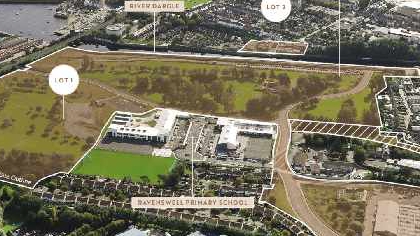 A site on the former Bray golf club lands on the outskirts of Bray, has been placed on the market with a guide price of €27.5m
.The site, which agents Savills have referred to as Harbour Point, is almost 53 acres and is divided in to two lots, with planning permission for the development of a substantial mixed-use scheme.
In 2007, Pizarro developments sought planning for a 2 Billion Euro new town centre on the same lands, which included a hotel, 900 residential homes, as well as a cinema, offices and over 100 shops.
A 10 year planning permission was eventually granted by An Bord Pleanala in 2010. However the project never got off the ground, with many blaming the banking crisis and the economic downturn.