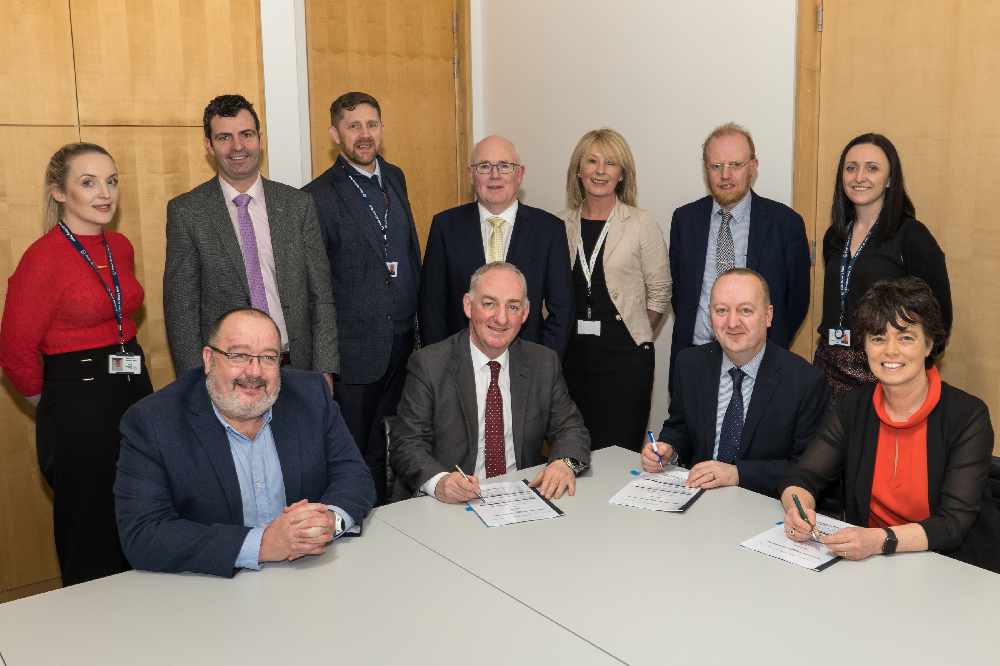 The nationwide plan aims to provide people with permanent housing as quickly as possible, along with health supports.
Running in conjunction with the Government, Wicklow County Council and the HSE, the contract for the Mid East Region will look to generate a minimum of 19 new tenancies by the end of 2021, with the first tenancy already being secured.
The Mid-East Region also includes counties Kildare and Meath where 68 families, including 156 children were homeless in January according to the latest figures from the Department of Housing.
Pictured at the signing of Housing First Contract for Mid-East Region are: (seated) Justin Parkes, HSE; Peter Carey, Chief Executive, Kildare County Council; Pat Doyle, Chief Executive, Peter McVerry Trust; and Ann O'Shea, HSE; (standing) Elaine Flannery, Peter McVerry Trust; Ollie Brady, Kildare County Council; Richard Price, Peter McVerry Trust; Barry Lynch, Meath County Council; Jackie Carroll and Joe Lane, Wicklow County Council, and Emma McMillen, Peter McVerry Trust. The signing took place at Kildare County Council offices on Friday, March 6, 2020.