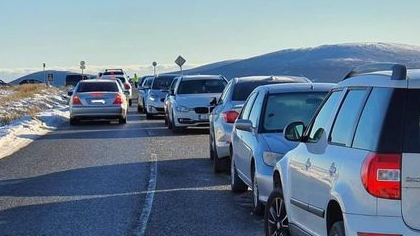 Gardai in Wicklow are warning people who travel outside of the restrictions of 5 kilometres from the home without a valid reason that they will be issued with fines.
Last Thursday 17 fixed charge notices were issued to motorists in the Luggala area, while over the weekend a large volume of people ignored the restrictions and drove to the upland areas of Wicklow, resulting in dangerous illegal parking which led to gardai towing away a number of vehicles.
Gardai say they will continue to monitor scenic locations throughout Wicklow and are appealing to people to stick to the restrictions.