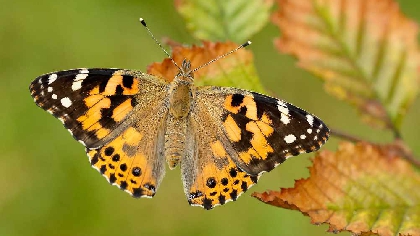 People along the East Coast are being encouraged to look out for brightly-coloured butterflies in their locality over the next couple of weeks.
A once-in a decade phenomenon is seeing of millions of brightly-coloured butterflies arrivie in Ireland after an epic inter-generational journey from north Africa.
Painted ladies have been landing in "massive numbers" on the north of the island in Donegal and Down, as well as in Dublin and Wicklow over recent days, as they seek out wild plants to feed on.