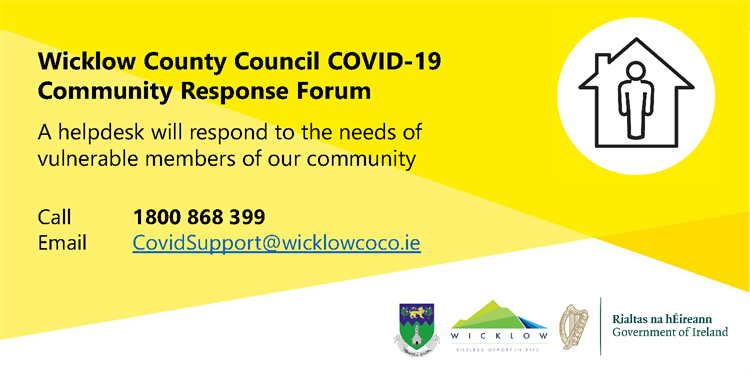 The government has announced a major new initiative linking local and national government with the community and voluntary sectors, which mobilises both state and the volunteer sector to combat the effects of Covid-19.
Entitled the Community Call, the immediate focus of the initiative is on the elderly and the most vulnerable. In the coming weeks it will expand to broader wellbeing issues in our society, highlighted by the Pandemic
At National level, Community Call will be overseen by a group from the Department of An Taoiseach, the Department of Housing, the Department of Rural and Community Development, the Department of Health, and the County and City Management Association.
There will be a network of 31 Community Call offices at local level, overseen and managed locally by our Local Authorities, led by the county Chief Executives, which have already established community forums that will be linked up to the community call initiative.
Over 200 people have contacted Wicklow County Council's COVID-19 Community Call Helpline since it was launched on the 31st of March.
The majority of requests are seeking assistance with delivery of shopping for those elderly and vulnerable people who are cocooning.
A large network of community groups and individuals have volunteered their assistance during the health emergency.
The service will continue over the Easter Weekend on 1800 868 399 between 8am and 8pm.