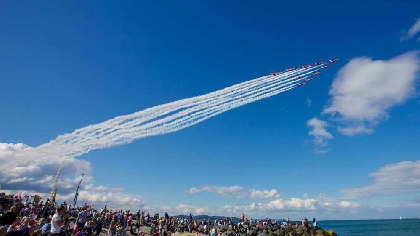 After a two-year hiatus the award winning and hugely popular Bray Air Display* will make a welcome return this summer on Sunday 24th July 2022.
The free, family event is one of the most popular air shows in Europe and Ireland's biggest air festival, attracting thousands to the County Wicklow seaside town to marvel at amazing aerobatics.
This year's event will see the Bray Air Display team up with the Irish Air Corps who are celebrating 100 years of Irish military aviation.