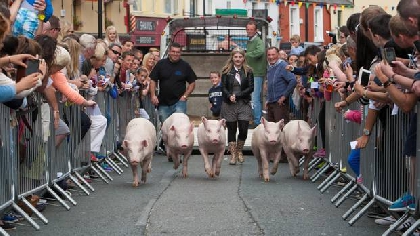 The Pig Race at this year's Seabreeze Festival in Arklow will not go ahead next week.
Organisers have made the move after the event faced strong criticism from demonstrators over fears of animal welfare.
The Festival kicked off over the weekend over the weekend with the selection of Seabreeze Princess.
Main events at the festival take place from Friday 15th- Sunday 17th of July.