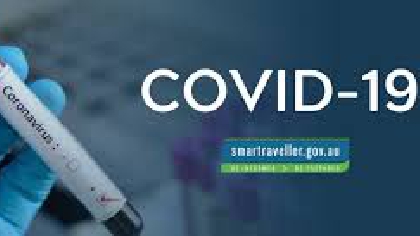 Passengers who sat near a woman who later tested positive for COVID-19 have been told to self isolate.
The World Health Organisation says the risk of the spread of coronavirus has been raised to 'very high' at a global level.

The organisation says more than 20 vaccines are in development and several treatments are in clinical trials.

In the UK, the Foreign Office has confirmed the death of the first British person as a result of coronavirus.

The man had been in quarantine in Japan after catching it on the Diamond Princess cruise liner.

Ireland's containment strategy will not change, even if further cases emerge on the island, according to the Department of Health.

All passengers on a flight from Italy to Dublin have been contacted, after a woman tested positive.

She travelled on to Northern Ireland and sought medical help. Those sitting within two rows of the woman have been told to self-isolate.

Meanwhile, safety measures have stepped up at ports and airports.