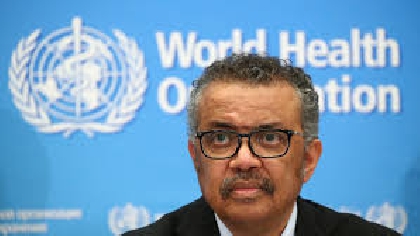 Latest figures show 3.2 million people worldwide have been infected with the virus, while 228,000 have lost their lives.
The WHO's European office is warning Italy, Britain, France, Germany and Spain still have high numbers of cases, along with increases in Belarus, Russia, Kazakhstan and Ukraine.

21 European countries have started easing restrictions, and another 11 plan to do so shortly.

But the office says the virus is unforgiving and everyone must remain vigilant and be patient, as COVID-19 is not going away anytime soon.

The British government says it may miss its own goal of 100,000 tests a day, but insists it will still expand testing capacity.

Meanwhile Scientists at Oxford say they'll know "by July" whether a Covid-19 vaccine will work.

The virus has now killed more than 61,000 people in the U.S, and infected over 1 million others.

US GDP shrank 4.8 per cent between January and March, before major shutdowns, the sharpest drop since the financial meltdown.