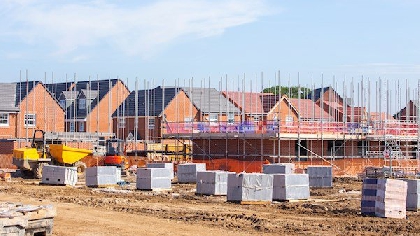 Figures from the CSO show there were 4,829 houses finished in the first three months, which fell to 3,290, 94 were in County Wicklow.
The biggest fall was in the month of April compared with last year.

The CSO says the Covid-19 pandemic and restrictions associated with it had a sizable impact on the number of houses completed.
The Mid-East region accounts for 43.4% (799) of the total scheme dwellings in Q2 2020.
Only the four counties in the Mid-East (Kildare, Louth, Meath and Wicklow) and Fingal and South Dublin had more than 100 scheme dwelling completions in this quarter.