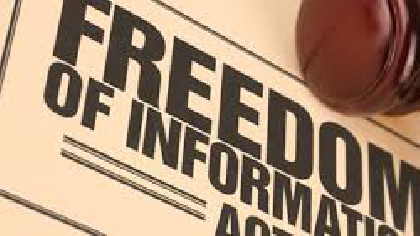 The Information Commissioner, Peter Tyndall, received the highest ever number of applications for a review of Freedom of Information decisions last year.
Almost 40,000 Freedom of information requests were made to all public bodies in 2019 - an increase of 179% over the last ten years.
136 of those requests were made to Wicklow County Council.
The figures were published as part of the Information Commissioner's Annual Report for 2019, which includes a number of key decisions issued by his Office last year, including his rejection of Wicklow County Council refusal to release a copy of its agreement with the developer of the Florentine Shopping Centre in Bray.
The Council said that the agreement was commercially sensitive and there was a duty of confidence between it and the developer. The Commissioner said that confidentiality could not be expected in relation to the public tendering of public land.