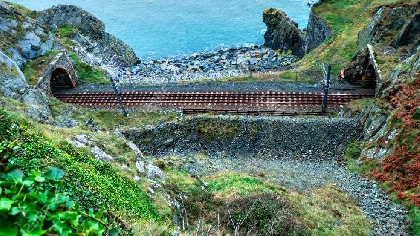 The National Transport Authority has said it could take a number of years to implement a 20-minute DART service to Greystones, if the plans are approved.
A feasibility study published in 2019 said the change would be workable with extensions of the twin track on either side of Bray Head.
Following correspondence with Wicklow TD John Brady, the authority says it would likely require the removal and replacement of the La Touche Place Bridge, just north of Greystones Station.
If implemented, a 20-minute DART service would represent a 50% increase in capacity over the current DART schedule in North Wicklow.
Meanwhile a recent report says coastal erosion will put the future use of the rail tunnel at Bray head, between Bray and Greystones, at serious risk, unless action is taken.
Irish Rail says 100 Million Euro is needed to safeguard a number of key sections on the Dublin to Rosslare line.
However according to the Irish Independent, the company has ruled out replacing the existing tunnel with a new one that could accommodate two rail tracks, which would increase commuter capacity for Dart and rail services.
The board of the company was told last October that the Bray Head rail tunnel , which is just under a kilometre long, has a life span of around 15 years if no action is taken soon to address coastal erosion.