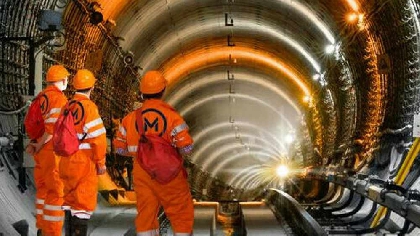 Plans for the future of Greater Dublin's transport system for the next two decades have started to be reviewed.
The Metrolink, Bus Connects, DART Underground and Luas lines to Bray and Finglas are all part of plans under the Greater Dublin Transport Strategy.

The NTA has today launched a consultation process to get people's views on the plans which were framed for between 2016 and 2035 but have now been extended to last up until 2042.

Like most projects the long-term impacts of Covid-19 may effect the demand for services.

The future of the Eastern bypass and Metro West are to be reevaluated, while there is major work being currently carried out on cycling infrastructure.

Plans for a metro South were scrapped last year and deputy CEO of the NTA Hugh Creegan says any future rail network to the southside is still separate.

Deadline for this consultation round is 22nd Jan next year with the NTA aiming for it to be approved by the Minister for Transport in early 2022.