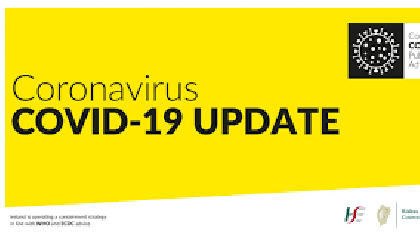 It's being reported that a national lockdown has been informally discussed between public health officials and Ministers.

The Irish Times says experts have warned restrictions like those implemented in March may have to be reinstated if Covid-19 cases continue to rise.
It's believed Government discussed the possibility of a lockdown in the past couple of days but agreed it could not happen again.
Meanwhile the National Public Health Emergency Team meet this morning to consider whether the midlands lockdown should be lifted.
Restrictions have been in place in Laois, Offaly and Kildare for the past two weeks, and are due to end on Sunday.
However, NPHET remains concerned at the number of cases of Covid-19 in the midlands, especially in Kildare.
The total number of cases in Kildare is now 2,084 - the second highest in the country.
But County Kildare Chamber says the restrictions should only be extended in the south of the county.