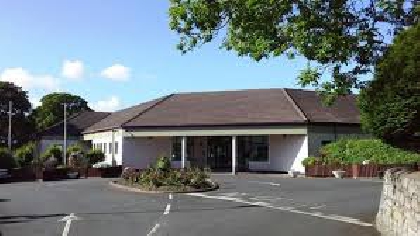 The board of Ireland's largest dementia care home located just north of Bray is meeting this week, when it's expected that some positive news will be announced about the facility remaining open for the foreseeable future.
The facility is home to 60 people living with dementia and provides two respite beds and an additional 120 day care places per week. The HSE funds the day care facility but the National Treatment Purchase fund provides the finances for the permanent residents.

Health Minister and Wicklow TD Simon Harris says he is confident that talks between management and the HSE and the National Treatment Purchase Fund will ensure increased funding will be made available to ensure Saint Joseph's will continue to operate as normal.
Management of Saint Joseph's in Shankill says despite increasing operational costs, funding from the HSE for the day care section of the care centre, which caters for 120 people a week, hasn't increased in 13 years.

While the residential section of the care centre, which caters for 60 residents, is funded through the National Treatment Purchase Fund, but that rate hasn't increased since 2014.

A petition with over 10,000 signatures has been handed into Leinster House calling on the government to support the country's largest nursing home for people with dementia.
Together we did it 🎉🎉🎉 10,000+ signatures on our petition to save @sjdementia Thanks to everyone who turned up at the gates of the Dáil today when we handed over the names @fiannafailparty pic.twitter.com/nTVqwXGALp

— Stephen Donnelly (@DonnellyStephen) November 13, 2019