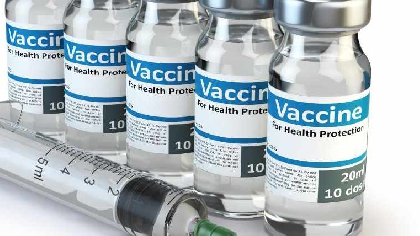 A new report from the Department of health also shows that a patient's risk of dying after a heart attack or stroke varies significantly depending on which hospital in Ireland they go to.
A new report by the National Healthcare Quality Reporting System which gives an overview of quality in our health system.

It found that Bantry General Hospital has the highest death rate in the country for people who've had a heart attack, followed by Portiuncula Hospital and University Hospital Kerry.

While St Luke's in Kilkenny had a low heart attack mortality rate, it had the highest rate of death following a stroke.

This wide ranging report also shows that just 39% of healthcare workers received the flu vaccine during the 2018/2019 season.

That's just below the HSE's target rate of 40% - but down significantly from the 44% average uptake the year before.
Comparing figures between 2015 and 2017 one of the areas with the highest rates was in Dublin South City, which had a rate of 82.5% which then dropped to a rate of 60.4% while Kildare/West Wicklow had a rate of 81.2% which fell to 52.4%.
Over 65s are the highest consumers of anxiety and sleep medication and antibiotic use in Irish hospitals has increased over the past three years.

But it's not all bad news, 84% of patients said that they felt they were treated with respect while in hospital and mortality rates for the most common type of stroke have faklen to their lowest levels ever.