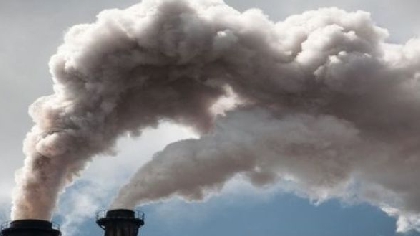 Ireland will miss its 2020 emissions reduction target, according to the latest report from the Climate Change Advisory Council.
The council is recommending carbon tax be increased to €35, from its current rate of €26, as one of the measures to help deliver long term emissions reductions.

Ireland will not meet it's 2020 climate targets and will require huge efforts to meet its existing 2030 targets according to the Climate Change Advisory Council's Annual Review.

It says national emissions reduced by 0.1% from 2017 to 2018 largely due to progress in the Electricity sector, while other sectors have not delivered reductions on the scale required.

Ireland is aiming for net-zero emissions by 2050.

The government will have to review it's 30 year climate change plan after the Supreme Court rejected it as invalid during the summer.
It's after environmental campaigners appealed a High Court ruling which found that government policy is a matter for elected officials only.

This case dubbed 'Climate Case Ireland' and lodged by Friends of the Irish Environment argued that the government's National Mitigation Plan doesn't do enough to tackle climate change.

Last year the High Court ruled that it cannot 'second guess the government' over its climate policy and Friends of the Irish Enviroment decided to appeal.

In a landmark ruling, the Supreme court overturned the High Court's decision and quashed the goverment's climate plan.

The Supreme Court said that the plan is in breach of the Climate Action and Low Carbon Development Act 2015 and rejected it as invalid.

The ruling is described as a huge victory for climate justice in Ireland and the world.