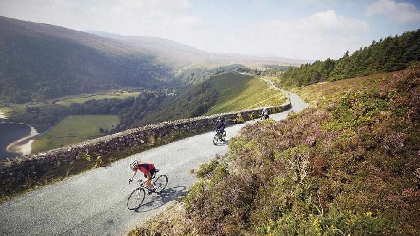 Wicklow County Council has lainched a new website dedicated to providing comprehensive information on three upcoming Wicklow Greenway projects.
This user-friendly online platform aims to engage and inform residents, visitors, and cycling enthusiasts about the exciting developments in Wicklow's outdoor recreational infrastructure.
The new website will serve as a central hub for all things related to the three forthcoming Wicklow Greenway projects: the Blessington Greenway, the Arklow to Shillelagh Greenway and the Wicklow to Greystones Greenway.
While these transformative projects are at various stages of planning, they hold great potential to enhance the county's connectivity, promote sustainable tourism and encourage a healthy lifestyle. The website offers an ideal platform to keep the public informed and engaged as the projects progress.
Visitors to www.WicklowGreenways.ie will find a wealth of information about each greenway, including detailed maps, project timelines and key features that make them unique. The website will also feature updates on planning progress, upcoming events, and opportunities for public feedback and participation.