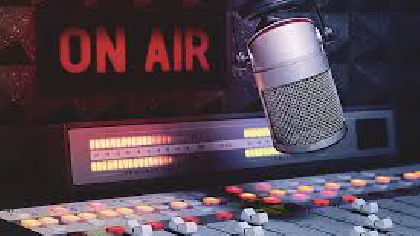 It was one of the 49 recommendations from the Future of Media Commission that were accepted by government today.
A group that represents independent radio stations has welcomed the news a Media Fund is to be established.

The only rejected submission was scrapping the TV License - instead Ministers will re-work it.

IBI chair John Purcell says the New Media Fund is welcome news but it must be implemented soon.
The Future of Media Commission report is available here:
A summary of the recommendations is set out below:
| | |
| --- | --- |
| Ref | Heading |
| 2-1 | Valuing Public Service Content as critical public infrastructure |
| 2-2 | Addressing Environmental Sustainability |
| 2-3 | EDI monitoring, data and research |
| 2-4 | EDI Standards |
| 2-5 | Diversity Boards and Leadership |
| 2-6 | Diversity Education, Training and Employment |
| 2-7 | Accessibility |
| 5-1 | New Public Funding Model for Public Service Media |
| 5-2 | Interim funding arrangements for the 2021-2023 period |
| 5-3 | Increasing Accountability and Transparency |
| 5-4 | Audience Engagement |
| 5-5 | Interim funding for RTÉ |
| 5-6 | Focus on Value for Money and Efficiencies |
| 5-7 | RTÉ to invest in innovation |
| 5-8 | Developing commercial revenues |
| 5-9 | RTÉ to reduce deficit financing and stabilise expenditure |
| 5-10 | Collaboration with independent production sector |
| 6-1 | Convert the Broadcasting Fund into a Media Fund |
| 6-2 | Establish a Local Democracy Reporting Scheme |
| 6-3 | Establish supports for digital transformation |
| 6-4 | Establish News Reporting Schemes |
| 6-5 | Establish Courts Reporting Schemes |
| 6-6 | Establish a Media Access and Training Scheme |
| 6-7 | Establish a Community Media Scheme |
| 6-8 | Funding Level for Media Fund |
| 6-9 | Implement the Copyright Directive, assess its effectiveness and take further action if necessary |
| 6-10 | Examine indirect tax measures to support PSCPs |
| 6-11 | Explore collaboration opportunities for PSM content re-use |
| 6-12 | Independent oversight of all public funding streams for journalism |
| 6-13 | All Island Media Economy |
| 7-1 | Editorial control for TG4 over its news services |
| 7-2 | Comprehensive review of the provision of Irish language services |
| 7-3 | RTÉ should give a greater priority to the Irish language |
| 7-4 | Implement Irish language provisions in funding schemes |
| 7-5 | Review of the Archiving Scheme |
| 7-6 | Establish audiovisual content levy and fund |
| 7-7 | Audiovisual Strategy to establish Ireland as a key source of entertainment content for the international on-demand market |
| 7-8 | Improve investment in Independent Production |
| 7-9 | Develop a Strategic Plan for sports broadcasting and promotion |
| 7-10 | Diversity and Inclusion strategy for sports reporting and broadcasting |
| 7-11 | Education and training |
| 8-1 | Objects and Principles of PSM |
| 8-2 | Independence and Funding of PSM |
| 8-3 | Resourcing Effective Regulation and Development |
| 8-4 | Regulation of the Independent Sector |
| 8-5 | Changes to Regulatory Provisions for PSC Funding |
| 8-6 | Prominence-related data |
| 8-7 | Defamation |
| 8-8 | Disinformation |
| 8-9 | Providing a statutory basis for the Media Commission's expanded remit |