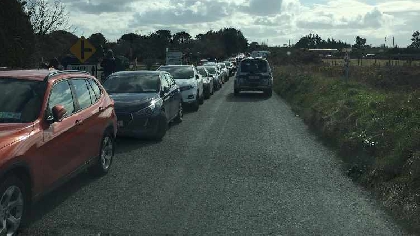 Parks and public spaces may be closed because social-distancing rules aren't being obeyed.
According to The Irish Times, the new movement restrictions would also apply to beaches and caravan parks.
It comes after a fine weekend of weather, which saw the social-distancing guidelines broken.

Glendalough car park in Co Wicklow was closed yesterday, after huge crowds on Saturday, while Brittas Bay was again log jammed, with the car parks full and motorists parking on the coast road, creating traffic delays..