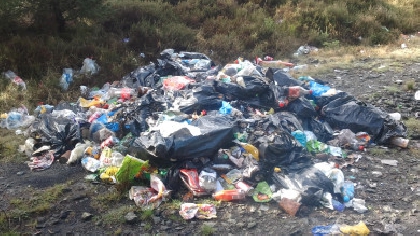 A Wexford Fianna Fail senator has drafted legislation which he says will overcome a legal issue preventing local authorities in Wicklow and around the country, from using CCTV footage to prosecute people accused of illegal dumping.
Senator Malcolm Byrne says more than €100 million a year is being spent by local authorities, to clean up after fly-tippers who dump rubbish on roadsides and in fields. But issues surrounding GDPR is impacting on using CCTV footage in court cases.
Speaking to East Coast FM's Morning Show Senator Byrne said he believes illegal dumping has increased during the pandemic and local authorities need to be able to use every tool available to apprehend those responsible.