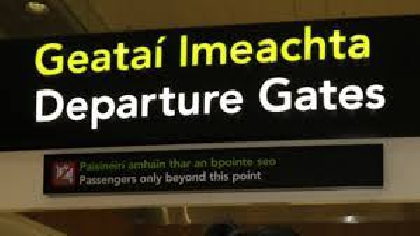 New laws on mandatory hotel quarantine have now passed all stages in the Oireachtas.
The legislation now heads to President Michael D Higgins for signature.
More than a month after the initial details went to the cabinet the Oireachtas has passed new laws on mandatory hotel quarantine.

They mean that people arriving into the country from 33 states deemed high risk will have to quarantine in a state-chosen hotel for two weeks at their own expense.

On the way through the Dáil and Seanad the bill had lumps knocked out of it for not going far enough, with many parties calling for blanket mandatory quarantine for everyone arriving into the country.

These were criticisms Health Minister Wicklow TD Stephen Donnelly hit back at today.

The new legislation will now go to the President for consideration and to be signed into law.

The legislation also increases the fines for people going on holidays from 500 to €2,000.

However, it's unclear when either of these new restrictions will actually come into force.