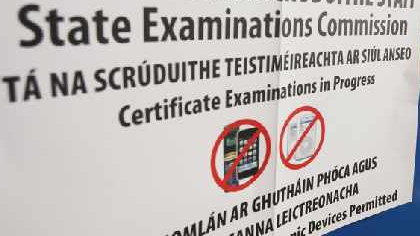 Teachers have been issued with guidance this afternoon on how the new calculated grade system for the Leaving Cert will work.
Students sending their teachers gifts to try to influence their mark will be considered a "serious breach".

The new system of calculated grades is unknown territory for both teachers and students.

For students, an online portal will be set up next week where students can say what level they want to be marked at.

As far as teachers are concerned, they'll be told any student sending them gifts will be considered a "serious attempt" to influence their grade and a breach of the system.

The guidance is also likely to say that an attempt by a student or parent to contact the teacher to discuss the estimated marks will be reported to and logged with the Department of Education.