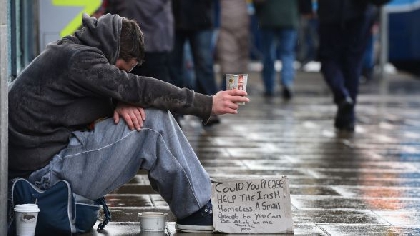 New data released by the Department of Housing shows 42 people in the county were living in emergency accommodation last month.
That's up from 36 in December.
Kildare, Meath and Wicklow make up the Mid East Region where, last month, 40 families, including 105 children, were homeless in Janua
9,987 people were living in emergency acommodation nationwide last month, an increase of 234 people on December.
Government policy is failing to tackle the deepening crisis of homelessness in this country.

That's the view of housing charity Focus Ireland.

Sinn Fein have called on Housing Minister Eoghan Murphy to resign describing the figures as an 'outrage'.

Focus Ireland's Roughan McNamara, says the government is clearly repeating mistakes of the past