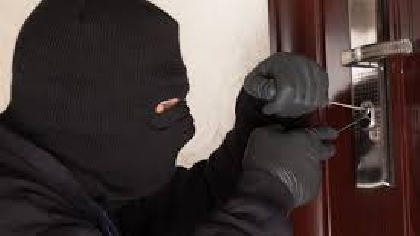 Burglary rates have doubled in some parts of the country in recent months.
The highest rates are in Dublin and surrounding counties, as gangs make use of the motorway network.
New crime figures show there were just under 2,600 burglaries nationwide between January and March this year, a 36% increase compared to the same period in 2021 with a 12% increase recorded in Wicklow.
The figures show Dublin had the highest rate of break-ins in the year to March, at 285 per 100,000 people.
That's followed by Westmeath at 242, Louth at 234 and Laois/Offaly at 225, as gangs utilise motorways connected to the capital. Donegal has the lowest rate in the country at 80, followed by Mayo at 97.