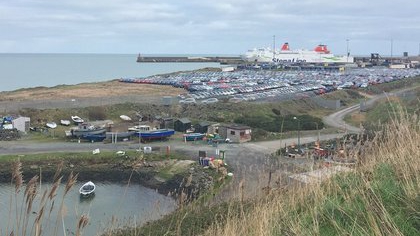 A lorry draped in the Irish, French and E.U. flags was the first to roll off a new direct ferry service from the French port of Dunkirk to Rosslare last night.
There's been strong demand from truckers taking the direct route to the continent, while ferries between Dublin and Wales have been fairly quiet.
Contingency plans for traffic management at Dublin Port have not yet been needed.
Glenn Carr from Rosslare Port believes they'll increase their business as much as 50 percent this year as hauliers divert around Britain.