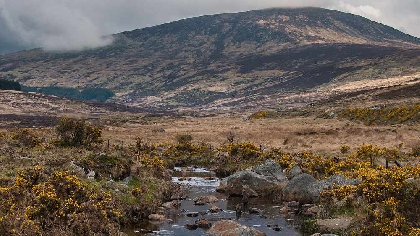 Wicklow and its attractions have been highlighted in the popular international TV show "Ireland in Music" Part 2.
This highly acclaimed national and international TV show is celebrating music with strong heritage links to Irish Culture.
RTÉ will air the programme on Easter Monday, 18th April, and then will be broadcast worldwide showcasing two County Wicklow-based performances during the show.
Originally from Bray, the band Wyvern Lingo performed on the shore of the Upper Lake at Glendalough in the middle of the National Park.
Winners of Irish Traditional Album of the Year 2016, the Mulcahy Family played in the Gardens of Powerscourt and were joined by traditional dancer Ryan Owens.
Ireland in Music" Part 2 is currently enjoying significant international success, with several TV broadcasts during the St Patrick's Day period across Australia on SPS and in the United States on New York PBS station WLIW21 and the arts and culture streaming app and TV channel ALL ARTS.