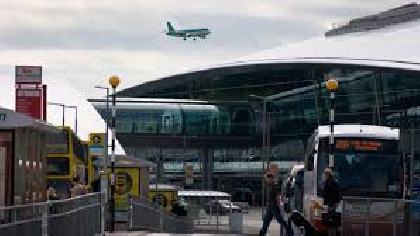 While the government's also preparing significantly increased fines for people who try to go on holiday during the pandemic.
Twenty countries now feature on the Government's mandatory hotel quarantine list.

They include Brazil, Austria, the UAE, South Africa and 16 countries within sub-Saharan Africa.

Travellers arriving into Ireland from these regions will have to quarantine in a hotel for two weeks.

New figures have also shown that in the 6 days between Jan 30th and Feb 5th 5,241 Irish people arrived into Dublin Airport returning from holiday.

In response Taoiseach Micheál Martin says they'll be increasing fines.

So that means a couple planning a trip on holiday will have to factor in an extra €4,000 in fines.