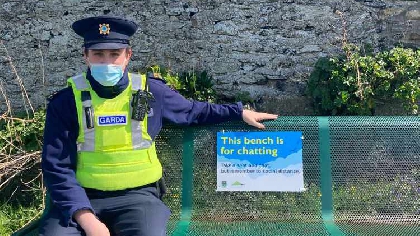 Wicklow Gardai and the local Municipal Districts are behind the project, which aims to tackle loneliness and isolation in the community.
The bench in Wicklow is located at the Black Castle while the one in Arklow is at St Mary's Park near the bandstand.
"Happy to Chat" signs are already attached to benches at four locations along Bray Promenade, to encourage strangers to take the time to talk to one another.