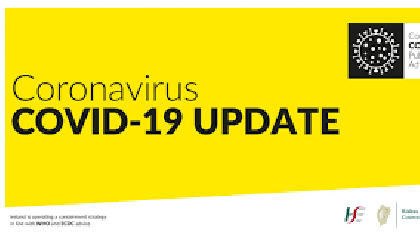 New cases of Covid-19 have decreased by 2 per cent over the past week.
2,870 have been reported in the past seven days, 61 fewer than the previous week.
That's despite the ban on inter-county travel being lifted last Monday, along with several other measures.
360 new cases were reported yesterday.
Meanwhile t e World Health Organisation says the Covid-19 pandemic is far from over.
It says there was a global decline in cases and deaths last week, for the second week in a row.
But its director-general Tedros Ghebreyesus there are still worrying signs.