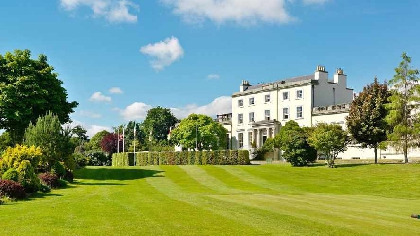 The Neville Hotel Group, which owns and operates the Royal Marine Hotel in Dun Laoghaire, the Tower Hotel in Waterford and the Kilkenny River Court Hotel had been in discussions to purchase the five-star Druid's Glen hotel and golf resort here in Wicklow in recent months.
The five star facility had been put on the market for €45 million last year.
According to the Irish Times, The Neville Hotel Group has exchanged contracts with the resort's current owners after several months of negotiations.
The Druid's Glen has hosted four Irish Open golf championships since it opened in 2002.