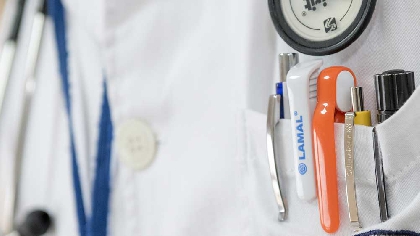 The list has grown by almost a third since the pandemic began.
Scoliosis is an abnormal curvature of the spine, which is often diagnosed in childhood.

Sometimes surgery's needed to address the painful problem.

New figures show the waiting lists have lengthened during the pandemic.

In November 2019, 148 children were waiting for scoliosis-related procedures in Crumlin, Temple Street and Cappagh hospitals.

At the end of last month, that had risen by 32 per cent, to 196.

Children's Health Ireland says it has made great efforts to continue with scoliosis surgeries despite the restrictions imposed by Covid-19.

It says 163 surgeries were carried out last year, compared to 189 in 2019, and there have been 26 more procedures this year than the same period last year.