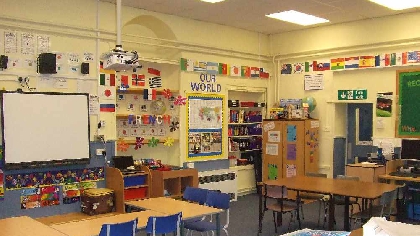 The Minister for Education says oversubscribed secondary schools that apply for extra temporary accommodation for September 2020 will be fast tracked if possible.
Joe Mc Hugh was responding to concerns over the availability of secondary school places for students next year in some parts of the country including the Greystones/Kilcoole area in South Wicklow.
The call comes after figures show of the over 3,000 primary schools across the country, almost one in five is in an overcrowded classroom.

The OECD estimates the average primary class size in developed countries is 21.

However that's not the case here.

A Dublin primary school has the highest average class size.

Scoil Mobhí in Glasnevin had an average of 31.9 pupils in each of its classrooms.

Nationwide, one in five primary students are being taught in classes of 30 or more.

Two schools in Galway and one in Donegal were teaching pupils in class sizes of 42.

Kerry children were most likely to be in overcrowded classrooms.

Other counties with pupils in very large classes were Limerick, Westmeath, Kilkenny and Carlow.