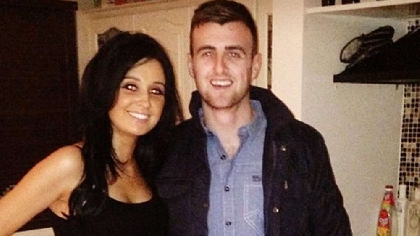 Mr Murtagh, of Melrose Grove, Clondalkin in Dublin, admits killing Nadine Lott, but has pleaded not guilty to the charge of murder.
The jurors heard from a neighbour of Nadine Lott's this morning who said she heard banging noises coming from Nadine's apartment in the early hours of December 14th 2019.

She said she got dressed and called over to investigate.

When she entered the apartment, she said she saw Nadine lying face down on the floor in her living room with Daniel Murtagh crouched over her.

She said his hands were around her neck and shoulders and she said Nadine was weeping and the place was covered in blood.

The jury heard she told gardaí he was going ape on her and appeared to be totally out of control and making a growling noise. She described him as vicious with rage.
Yesterday, Mr Murtagh pleaded guilty to the manslaughter of his ex-girlfriend, but denied her murder.