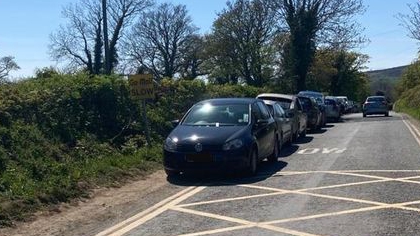 Wicklow County Council is facing calls to put permanent measures in place to put an end to illegal parking at tourist spots around the county.
Gardaí were once again called out to address issues of cars being parked dangerously in Glenmalure and Roundwood.
There were similar scenes on the coast road from Wicklow town to Arklow. A number of penalty notices were issued at Magheramore, where several vehicles had to be towed away because of illegal parking..
Car parks at Brittas Bay were full by 11 o'clock yesterday morning. while several cars were parked at a narrowing bridge, where new foot paths have been installed at Ennereilly beach south.