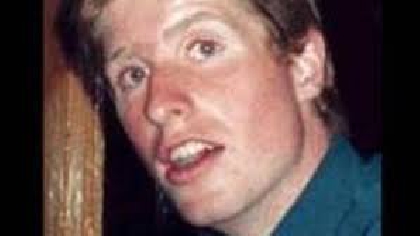 Kildare man  Trevor Deely was 22 was last seen on Haddington Road in the early hours of December 8th 2000, after attending his job's Christmas party.
He left the nightclub between 2:30am and 3:25am - 10 minutes later Trevor called to his place of work at Bank of Ireland on Fitzwilliam Place.

CCTV footage of the back entrance of the building at 3:35am shows an unknown man who's never been identified talking to Trevor at the back gate of Bank of Ireland Asset Management.

Trevor was last seen on CCTV passing the Bank of Ireland ATM on Haddington Road at 4.14am. Around 30 seconds later a man was captured on CCTV walking in the same direction as him.

Gardaí in Pearse Street are making a fresh appeal and say even the smallest piece of information, may help the investigation.
There have several appeals for information in the last 19 years.
More recently, following fresh leads, the search of a site in west Dublin in 2017 in connection with his disappearance failed to uncover anything new, while a cold case review last year also didn't manage to produce any new information.