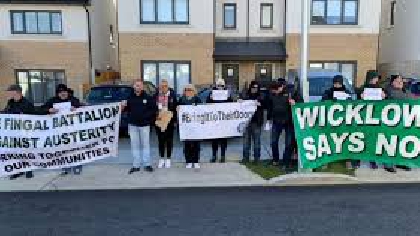 Sinn Fein's spokesperson on health says another protest at the private home of Health minister, Wicklow T.D. Simon Harris at the weekend is a step too far.
Gardaí were called after a group called Fingal Battalion staged the latest in a series of demonstrations calling for the Health Minister's resignation.

He responded with a statement saying his main concern is his family and he won't be intimidated.