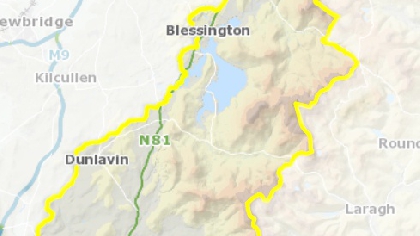 A local TD has expressed concern at broadband speeds affecting households in parts of rural East Kildare and West Wicklow amidst the pandemic.
Residents in Rathmore, Kilteeel, Eadstown, and Tipperkevin along the foothills of the Wicklow Mountains have been experiencing signal speeds of less than 2 Megabytes for download but is virtually nonexistent for uploads.
Speaking in the Dail Deputy James Lawless called on Minister Eamon Ryan to address the issue as a matter of urgency.
Just under 15,000 homes and businesses in Wicklow will be connected to the National Broadband Plan by the beginning of next year.
Under the plan, the garden county will see an investment of €59 million in the new high speed fibre network.