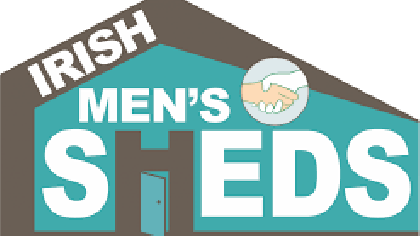 Tinahely Men's Shed has been selected as one of ten Men's Sheds in Wicklow to participate in the pilot 'Sheds for Life 'community-based health promotion programme, aimed at supporting the physical, mental and social wellbeing of Men's Sheds members.
The 10-week programme developed by the Irish Men's Shed Association, in conjunction with the Sheds and a host of national healthcare organisations, is the first of its kind globally.
An impact report produced by Aisling McGrath of Waterford Institute of Technology, found that participants in the health programme increased their physical activity, improved their mental wellbeing, and reported higher levels of life satisfaction.
Sheds for Life is a 10–week men's health programme that delivers a number of wellbeing as well as life skills sessions including health check, physical activity, healthy eating and cooking, as well as a choice of supplementary sessions across a range of different areas.
The core components include:
 Health check - Blood pressure check, Pulse check, Weight measurement:
 Healthy Food made easy - basic nutrition & cookery course provided by the HSE
 Exercise for shedders - Maintain and improve posture, strength, flexibility, balance and general physical capabilities or
 Sheds ag Siúl - Walking for fitness programme aimed at all ability levels
 Mental Health & Wellbeing in the Community
The men from the shed collectively choose a minimum of two further supplementary components
with a variety of options including: Diabetes: Living Well, Being Well Workshop; 'Hands for Life' CPR
Training: Oral Health; Cancer Awareness; safeTALK; Get Dementia Awareness and Computer Training.
The success of the programme has been attributed to the 'non-clinical' environment of the programme, which is delivered in a safe, informal, trusted environment with peer support and encouragement for men to take ownership of their health and wellbeing.