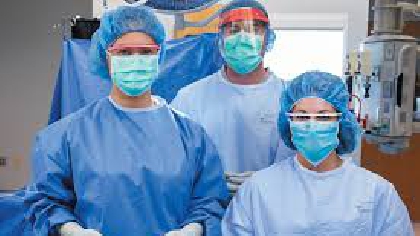 More personal protective equipment could be made in Irish factories if the government published guidelines on what to manufacture.

That's according to John Molloy, who runs a clothing firm in Waterford that's started to produce thousands of non-medical face masks.
30 workers at the Azzurri plant have volunteered their time for the production effort, turning out 6,000 reusable masks last week.
managing director John Molloy, says far more could be done by domestic industry - and even people at home.