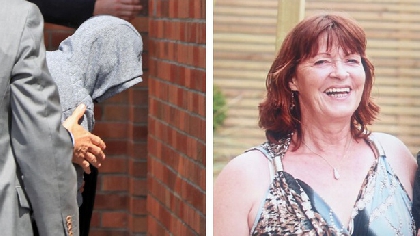 Kieran Greene has appealed his conviction for the murder of his ex-girlfriend's mother, 61-year-old Patricia O'Connor.
It has been two years since a jury found him guilty of murdering her at the home they shared in Rathfarnham, Dublin, in May 2017.

Kieran Greene beat Patricia O'Connor to death in the bathroom of their home at Mountainview Park in Rathfarnham.

He later dismembered her and scattered her remains across the Dublin and Wicklow mountains.

Patricia's husband Gus, daughter Louise, granddaughter Stephanie and Stephanie's father Keith Johnston were all jailed for their roles in the attempted cover-up.

Greene is now appealing his conviction. His barrister claims he shouldn't have been tried with the others.

He also claims the jurors should have been allowed to consider the defence of provocation and an alternative verdict that cleared him of killing Patricia but convicted him of helping someone else get away with murder.

Despite initially confessing to the murder, Greene's trial heard he later accused Gus of killing her.

Gus, who was never charged with murder, passed away this year.

A judgement will be delivered at a later date.