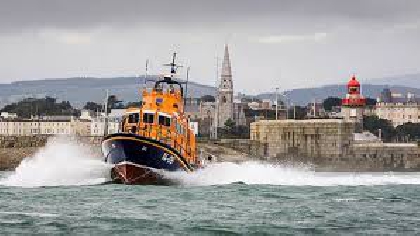 A man was rescued from the sea off South County Dublin yesterday after his boat capsized near Dalkey at about 4 o'clock in the afternoon.
The Irish Coast Guard and Dun Laoghaire RNLI were called to help, while a local fisherman kept him afloat until they arrived.
The man was given first aid on shore and brought to St Vincent Hospital's Hospital last night.