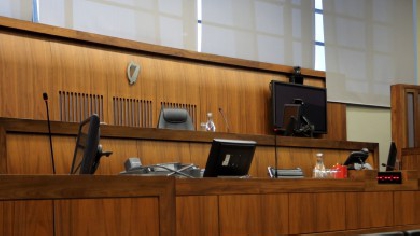 A man has been jailed for nine and a half years for raping a teenage boy and sexually assaulting another after drugging them on separate dates in 2018.
One of the attacks took place in a remote location in County Laois, while the other happened at a place in south Dublin and in the Wicklow mountains.
The 29-year-old man, who can't be named to protect the identities of his victims, was undergoing a placement in a children's hospital at the time of the attacks.

The court heard he stole a vial of Penthrox and a carbon dioxide chamber from Naas race course, and used it on his victims.

Penthrox is a powerful medicine, administered through a green-whistle inhaler type device, to reduce pain, typically in emergency situations.

The man drugged the boys by either holding the inhaler to his victim's mouth, or by holding an oxygen mask to their face.

A video taken on an iPhone of the man raping one of the boys while he was unconscious was shown to Mr. J Paul McDermott at his sentence hearing.

He described it as "sinister and very damaging" for the boy, and something that would have caused him "huge upset".

He said it was clear he pursued him "coldly and ruthlessly, and with indifference to his welfare".

His victim didn't have any control over what happened to him. He was "drowsy and incapable."

Mr. J McDermott then jailed him for nine and a half years.