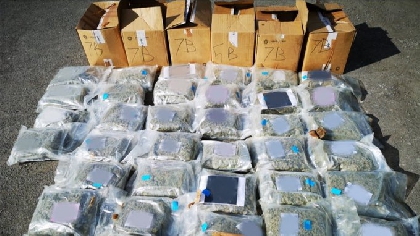 A man remains in Garda custody following a substantial drug seizure in County Carlow.
At around twenty to six yesterday evening, gardai were staffing a routine checkpoint on the M9 motorway.

They stopped and searched a van on the southbound side of the road.

During the search, officers uncovered a large quantity of suspected cannabis herb stored in vacuum packed plastic bags.

The find is thought to be worth around 800 thousand euro.

The driver, who is aged in his 40s, was arrested at the scene and taken to Carlow Garda Station.